Capt Harry's Boat Yard

________________________________

2004 - 16ft Carolina sound skiff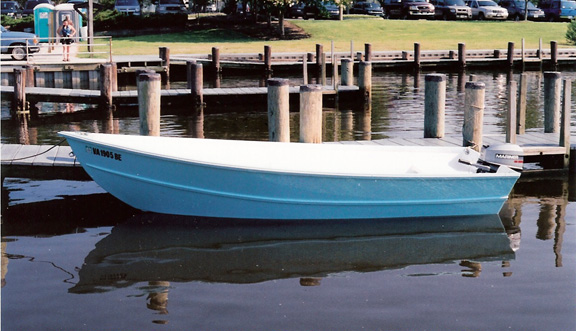 __________________________________________
Constructed in Capt Harry's "built-right" boatyard
(click on thumbnails for detailed photos)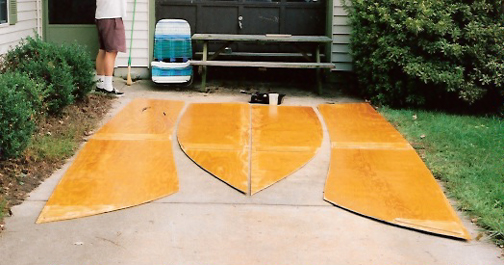 16' Fiberglassed skiff - Carolina sound style dory; 8' beam w/ deep-V bow, & flat bottom.
Constructed of dbl layered hand-laid epoxy glass over marine plywood.
FYI: 25hp Mariner, 1500lb Load-rite trailer
Cruises along comfortably @ 20 knots!
_______________________________________________________________________________________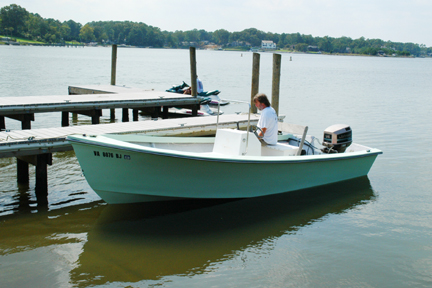 Summer 2006 project: 1987 Atlantic 190
Former staff chase boat @ Pine Beach Yacht Club in Toms River, NJ - completely trashed gunwales & exterior;
extensive gouges & damage to original white gel-coat (looked like it'd been through a leaf chipper). Minimal blistering on bottom. Fresh bottom paint every year (over top of previous coat). 20yrs of bottom paint & brown water stain from Toms River, rub-rail damaged beyond usable condition. Stripped all hardware, soda-blasted old paint off, 2 months to fill & fair w/ silica / micro-sphere epoxy resin mix.
Sprayed fresh lt. green gel-coat & polished - installed new Taco rub-rail, re-powered w/ 97' Johnson 115hp (less than 20hrs)
Lots of VERY hard work finally yields an incredibly sweet ride!
This boat cleaned up really well. It has turned out to be a very fast, smooth & dry riding vessel for an open style hull. The boys down in Kinston, NC who designed & built these boats really had their manure together. It is built like a tank w/ incredibly thick, hand laid fiberglass.
Sadly, Atlantic Boats went under in 2002.